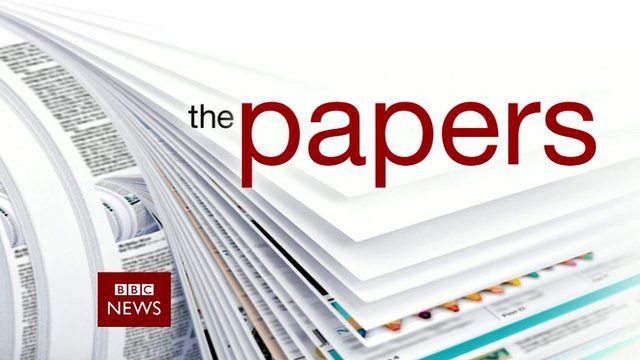 Video
The papers: Sunday's front pages
Lib Dem commentator Jo Philips and Nigel Nelson of the Sunday People joined the BBC News Channel to discuss Sunday's top stories.
Among the stories they discussed was the Sunday Telegraph's front page story which says that EU leaders consider Russia "practically at war with Europe".
The panel also looked at the Observer's front page claim that one in three young workers were now in low-paid jobs.
The Sunday Times story about the new head of the BBC Trust was also examined.