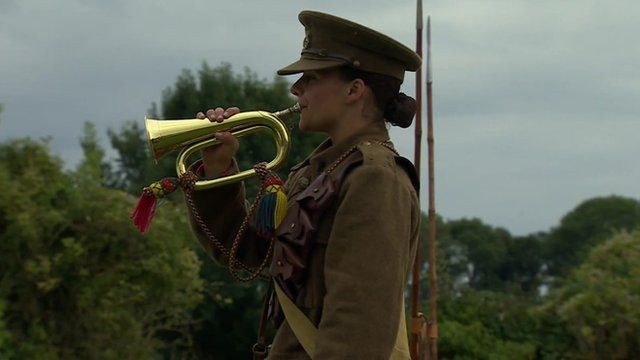 Video
World War One: 'Emotional journey' recreating cavalry ride
The French village of Nery, north of Paris has been marking the day that a British cavalry unit, heavily outnumbered, held the line against the German advance exactly a century ago.
Over the past five days nearly 40 serving and former cavalry riders have been following the route taken by their predecessors, wearing the uniforms, and carrying the equipment of 1914.
Musician Kate Miller, a member of the Household Division, volunteered to ride with them as trumpeter.
Go to next video: Elephantom draws on War Horse skills