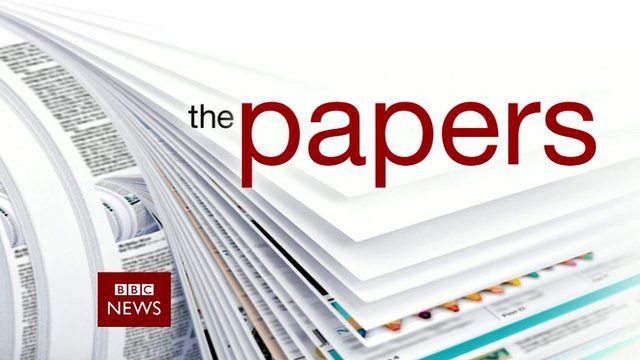 Video
The papers: Thursday's front pages
Broadcaster Nicky Marr and Colleen Graffy, professor of law at Pepperdine University, joined the BBC News Channel to review Thursday's papers.
They began by discussing coverage of the Scottish independence referendum campaign, starting with the Independent's front page which focuses on the "scramble" among politicians to sway voters.
The pair then moved on to the Times's front page, which suggests that the prospect of secession has caused "financial turmoil" for Scotland, and the Daily Record, which describes a "black Wednesday" for First Minister Alex Salmond as an opinion poll suggested the No campaign was in front.
After talking about the referendum coverage in Glasgow's Herald, they examined the Guardian's report on US President Barack Obama's plans to step up the fight against Islamic State and the Telegraph's coverage of London Mayor Boris Johnson's idea to pay owners of diesel cars to scrap them.