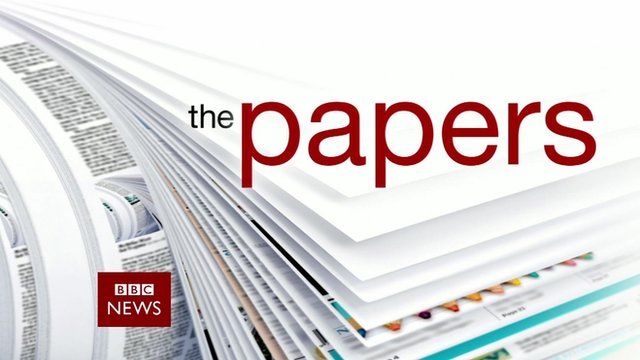 Video
The papers: Friday's front pages
Media commentator Neil Midgley and Observer columnist Kevin McKenna joined the BBC News Channel to review Friday's front pages.
They began by discussing the Times's front page, which interprets the results of a YouGov poll on the Scottish independence referendum to suggest that support for the Yes campaign is "on the slide".
The pair moved on to the Scottish Daily Mail's report suggesting that Scottish families would face higher living costs, including higher prices in the shops, in the event that Scotland became an independent country.
They then examined the Independent's front-page photograph, which features Olympic athlete Oscar Pistorius leaving a South African court after being acquitted of murdering his girlfriend.
Go to next video: Campaigners clash over NHS in debate