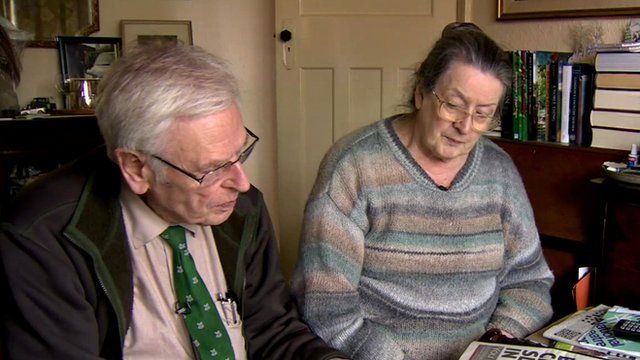 Video
Couple find 'Goldilocks' burglar asleep in house
A couple from Lancashire returned from their holiday to discover a burglar fast asleep in their bed.
Martin Holtby and Pat Dyson were amazed to find the intruder had done the washing up, bought some food and even washed his own underwear.
Lukasz Chojnowski, 28, was given a two-year conditional discharge and ordered to pay £200 costs at Burnley Crown Court after admitting burglary.
Judith Moritz reports.
Go to next video: 'Goldilocks' burglar found in house