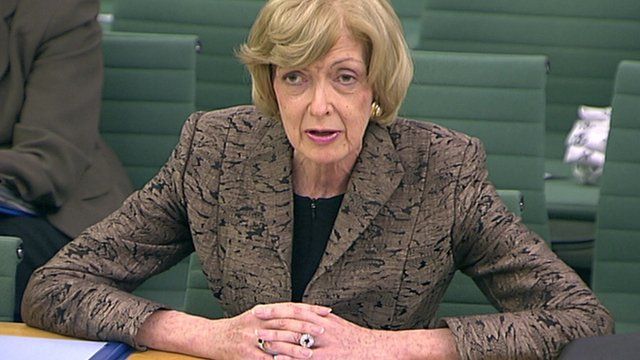 Video
Fiona Woolf gives evidence to MPs
Members of the Commons Home Affairs Committee hear evidence from Fiona Woolf, who replaced Lady Butler-Sloss as head of the UK government inquiry into historic child abuse.
Mrs Woolf will head a panel including child abuse experts and at least one victim of abuse.
The inquiry, which was set up in July, was prompted by allegations that figures in Westminster and Whitehall were implicated in covering up child sex abuse, and that police and other authorities did not properly investigate prominent offenders such as Jimmy Savile.