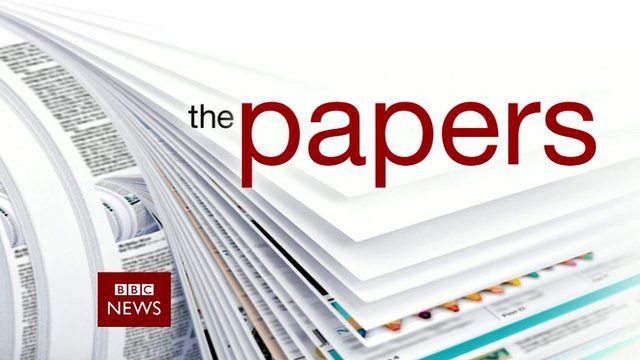 Video
The papers: Wednesday's front pages
Martin Bentham, home affairs editor of London's Evening Standard, and Torcuil Crichton, Westminster editor for Scotland's Daily Record, joined the BBC News Channel to review the front pages.
They began by discussing coverage of events to mark Armistice Day, before moving on to a story on the Times's front page, which reports that some Afghan interpreters used by British forces feel "abandoned" by the British government.
The pair also examined the Times's lead story which suggests that terrorists and criminals are exploiting a court ruling allowing people to demand that damaging information about them is removed from the web.
They then moved on to a story in the Sun suggesting that David Cameron and Home Secretary Theresa May are at odds over comments the PM made about an inquiry into claims of a Home Office cover-up of organised child abuse.