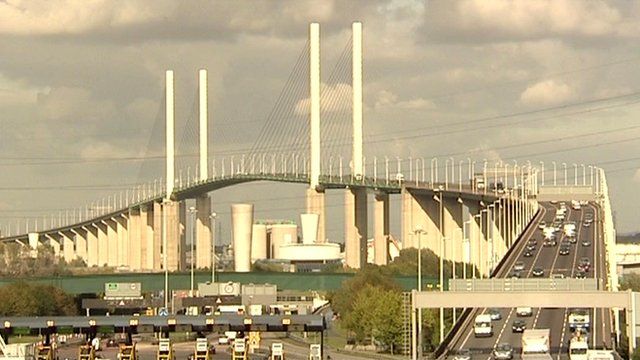 Video
Payments change for drivers at Dartford Crossing
Drivers using the Dartford Crossing between Kent and Essex face potential disruption to their journeys, as a new charging system is introduced.
The toll booths are being removed with motorists now paying online or by phone to use the tunnel and bridge crossings on the M25.
Up to 170,000 motorists a day pay to use the route - but the cost of the toll for cars is rising by 50 pence.
Jon Ironmonger reports.
Go to next video: 50th anniversary of tunnel crossing