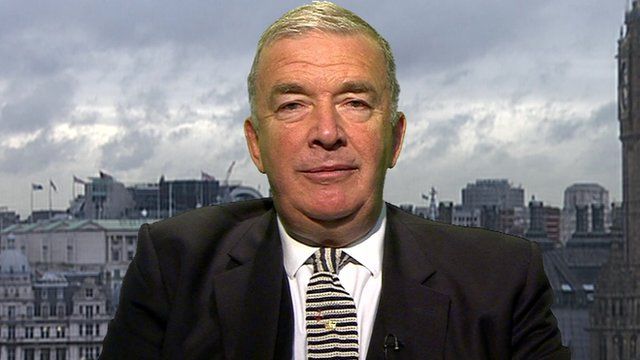 Video
Admiral Lord West: 'British were not involved in torture'
Admiral Lord West, a former security minister, has insisted the British were not involved in torture.
It follows the publication of a report which says that the CIA carried out "brutal" interrogations of al-Qaeda suspects in the years after the 9/11 attacks on the US and misled other officials about what it was doing.
Lord West said torture was "abhorrent" and was not used by the British because "we have to be whiter than white" in the battle against international terrorists.
Speaking to the BBC's Simon McCoy He added: "We have to prove that we have standards of decency that put us apart."
Go to next video: Obama: Tactics amounted to torture