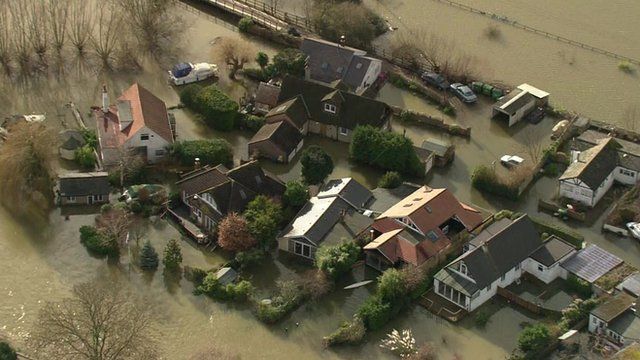 Video
UK floods: Millions of homes 'at risk'
Almost one year on from the wettest winter on record, millions of UK homes are still not adequately prepared for possible flooding.
More than five million homes are classed as "at risk" but only 1.7 million households have taken action to protect their properties.
Many homes are still cleaning up after the floods but the financial impact of the floods will last for decades, as insurance premiums rise and properties are deemed unsellable.
Chloe Hayward reports.
Go to next video: Disruptions as 'weather bomb' hits