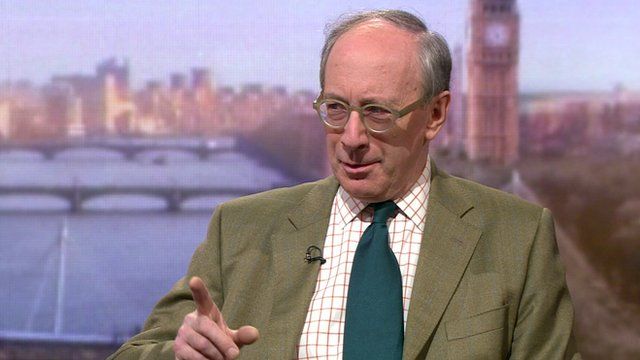 Video
CIA interrogation report: Rifkind confirms CIA data request
Redacted information on the UK's role in the CIA's post-9/11 interrogation programme is to be requested by the Intelligence and Security Committee, its chair has confirmed.
Sir Malcolm Rifkind said the information - withheld from a damning US Senate report - could clarify allegations that MI6 officers were not just aware of but "actively involved" in the rendition of two people to Libyan prisons during the reign of Colonel Gaddafi.
He told The Andrew Marr Show that the committee would seek to question any relevant "former or serving minister" and that any refusal to do so "would imply they had something to hide".
Go to next video: UK defends actions over CIA report