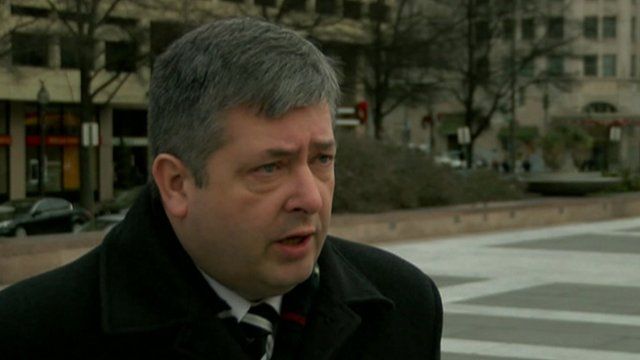 Video
Lockerbie bombing: 'No concerns raised about evidence' - Lord Advocate
No-one throughout the trial and appeals processes over the Lockerbie bombing "raised any concerns about the evidence" against Abdelbaset al-Megrahi, Scotland's top prosecutor has said.
Speaking in Washington on the eve of the 26th anniversary of the tragedy, Lord Advocate Frank Mulholland said that Megrahi himself abandoned his second appeal "knowing that the effect of the abandonment would be that he would remain guilty".
Megrahi's part in the bombing has been called into question in a series of books and documentaries.
He was controversially released from prison on humanitarian grounds in 2009 and returned to Libya. He died in 2012, still protesting his innocence.
Go to next video: Remembering Lockerbie 25 years on