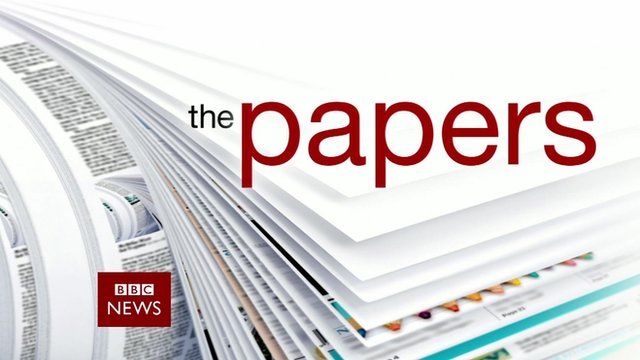 Video
The papers: Sunday's front pages
Rachel Shabi, a journalist who specialises in covering the Middle East, and Sunday Mirror political editor Vincent Moss joined the BBC News Channel to discuss Sunday's front pages.
They began by discussing the Sunday Telegraph's coverage of the disruption on parts of Britain's rail network. The pair then looked at the Sunday Times's front page, starting with its lead story about a poll suggesting the Queen provides the best moral leadership to Britons.
The reviewers also looked at the Observer's lead story, focusing on calls from a leading accident and emergency doctor for the prosecution of people who arrive in casualty departments drunk and cause trouble.