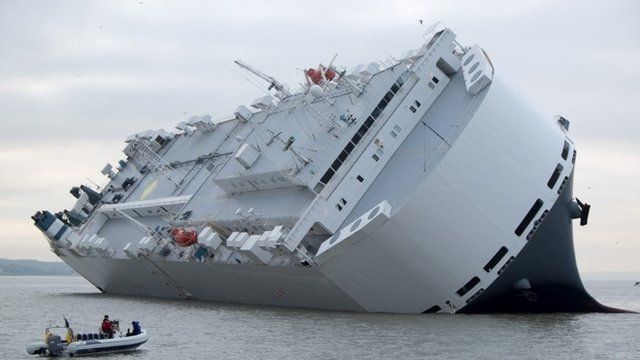 Video
Cargo ship Hoegh Osaka inspected by salvage team
Salvage experts have boarded a cargo ship which is stranded in the Solent after it was deliberately run aground.
The Hoegh Osaka car transporter started listing shortly after leaving the Port of Southampton on Saturday evening and was grounded off the Isle of Wight.
On board the cargo ship are more than 1,000 Jaguars and Land Rovers worth millions of pounds. Salvage experts are expected to take days to decide how best to refloat her.
Duncan Kennedy reports.
Go to next video: Aerial footage of stranded ship