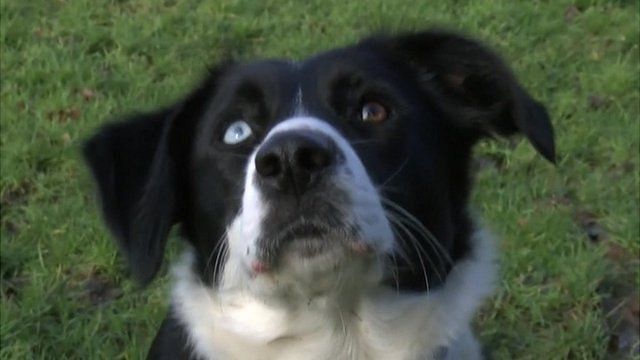 Video
Border Collie eyes chance of a new home
A Border Collie with unusual odd-coloured eyes is seeking a new owner.
Staff at the Dogs' Trust, in Newbury, Berkshire, said that while some people have been put off by her unusual brown and blue eye combination, there is nothing wrong with her sight and she would make a great pet for the right owner.
Nicki Barrow, of the Dogs' Trust, said Molly's sister Holly has found a home and they hope it will not be long before Molly is also enjoying a new life.
Ben Moore reports.
Go to next video: The game controller for your feet