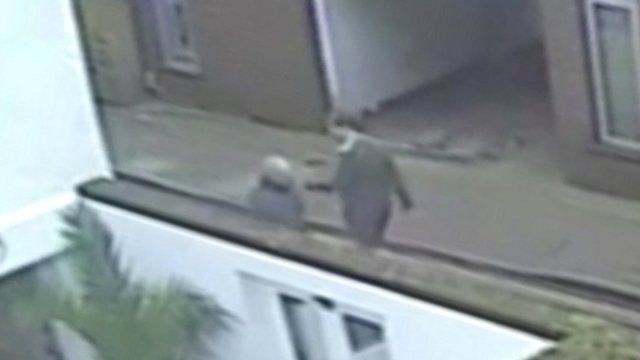 Video
CCTV footage of Alistair Campbell 'altercation'
Alastair Campbell has denied reports he spat at and assaulted a 61-year old man during a confrontation while out jogging near his North London home.
The former Labour spin doctor has published a blog after the claims were reported in the Ham and High newspaper.
Mr Campbell says the man spat at and abused him in an "unprovoked attack".
CCTV footage shows Alistair Campbell in running attire, coming into contact with the man. They disappear from view, before the passerby re-emerges.