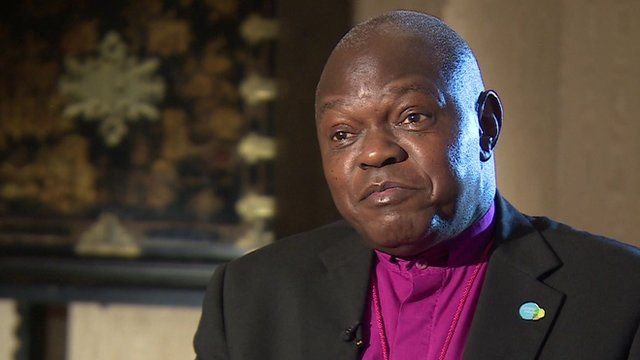 Video
Archbishop of York Dr John Sentamu: 'Give until it hurts'
On Rock or Sand: Firm Foundations for Britain's Future is a new book of essays edited by the Archbishop of York, Dr John Sentamu.
The book contains essays by the Archbishop of Canterbury, Justin Welby, and Lord Adonis, amongst others and considers whether Britain has firm foundations on which to build for the future.
Looking at key issues from economics to education and health, the Archbishop says the book was given impetus by signs of what he calls "increasing dysfunction" in the country, and "distress and disaffection" among people in the wake of the financial crisis.
Caroline Wyatt spoke to Dr Sentamu and asked if the Church was straying too far into politics.
Go to next video: Church 'sorry and ashamed' at abuse