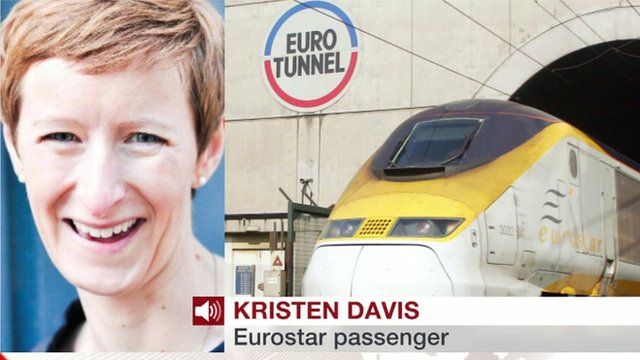 Video
Passenger: Eurostar train crawled through tunnel
Passengers are facing severe disruption after the Channel Tunnel was closed until further notice following a fire on a lorry.
Eurostar says all its Saturday services have been cancelled and trains are returning to their original stations.
Kristen Davis, who was a passenger on a delayed Eurostar service from Paris and has arrived in London, said her train "crawled" through the tunnel.
Go to next video: Lorry fire disrupts tunnel services