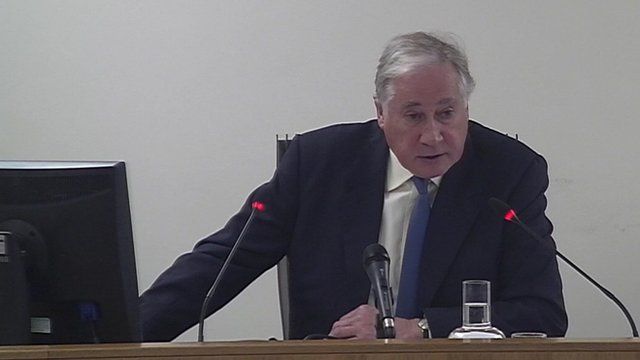 Video
Litvinenko inquiry: "Prima facie case" against Russia
The chairman of the inquiry into the murder of Alexander Litvinenko, says he must look into grave allegations surrounding the former Russian spy's death.
Mr Litvinenko died from radiation poisoning. Despite arrest warrants, Russia has refused the extradition of those accused.
Sir Robert Owen, who is leading the independent investigation, said at the opening of the inquiry, that sensitive evidence had established there was a "prima facie case" as to the culpability of the Russian state.
Go to next video: Marina Litvinenko: 'We will have a verdict'