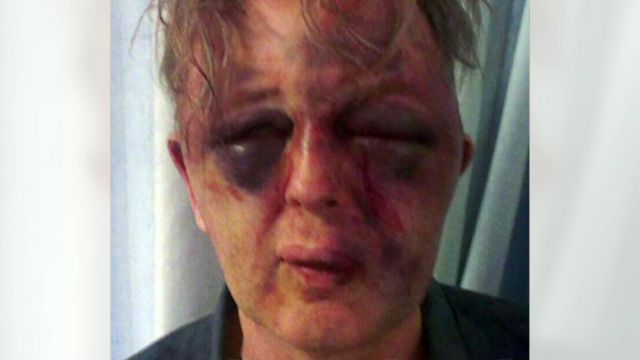 Video
Burglars jailed for 64 years following savage attack
Four burglars who took part in a raid which left university lecturer Paul Kohler "savagely" beaten have been given sentences at Kingston Crown Court of up to 19 years.
Sentencing the men, the judge said they "seemed to enjoy" the attack.
The men burst in to Mr Kohler's home wearing scarves to conceal their identities and blue latex gloves, as his family hid upstairs.
The court heard that three of the defendants have long criminal records in their home country, Poland, with 32 convictions between them.
Keith Doyle reports.
Go to next video: Man describes brutal home attack