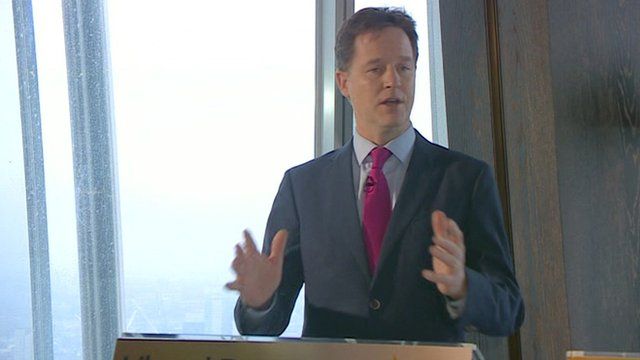 Video
Clegg vows to wipe out deficit in two years if Lib Dems win
The Liberal Democrat leader, Nick Clegg, has said his party will seek to wipe out the deficit in two years if they win the election.
In a speech setting out his party's economic policy, he said they would increase taxes on the better-off and big businesses, and make £4bn worth of welfare cuts to help protect public services such as schools and hospitals.
James Landale reports.
Go to next video: Nick Clegg's new year message