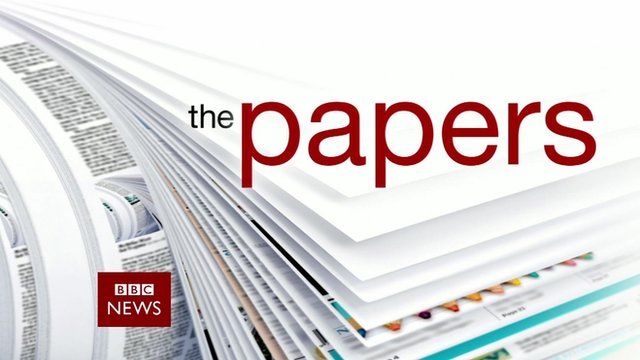 Video
The papers: Wednesday's front pages
Broadcaster Petrie Hosken joined Guy Woodward, who chairs the British Society of Magazine Editors, to review Wednesday's papers for the BBC News Channel.
They began by discussing the Sun's front page, which reports that hackers from the Anonymous group blocked more than 1,000 websites that support Islamic State militants in three days.
The pair then moved on to the Times's lead story, which suggests that two-thirds of teenage girls have been "coerced into sex or sexual activity by a boyfriend", and the i's coverage of English football's latest Premier League TV rights deal.