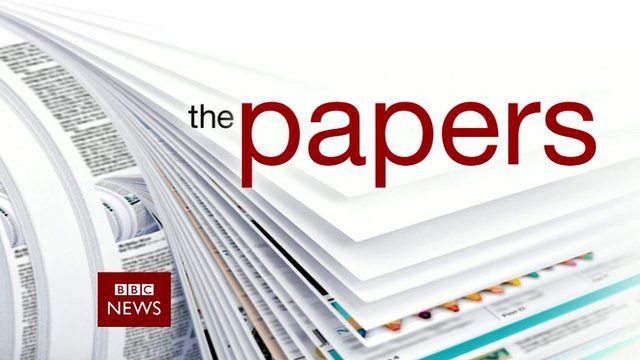 Video
The papers: Thursday's front pages
The Metro's deputy news editor, Joel Taylor, joined James Rampton, a columnist for the Independent, to review the papers for the BBC News Channel.
They began by discussing the Times's lead story which suggests the Conservatives are considering a pledge to "give away" council homes to tenants as a reward for moving off benefits.
The pair then moved on to the Metro's coverage of the manslaughter conviction of Captain Francesco Schettino for his role in the grounding of the Costa Concordia cruise ship.
They also discussed the Independent's front-page image, showing Russian President Vladimir Putin meeting German Chancellor Angela Merkel and French President Francois Hollande for talks over the conflict in Ukraine.