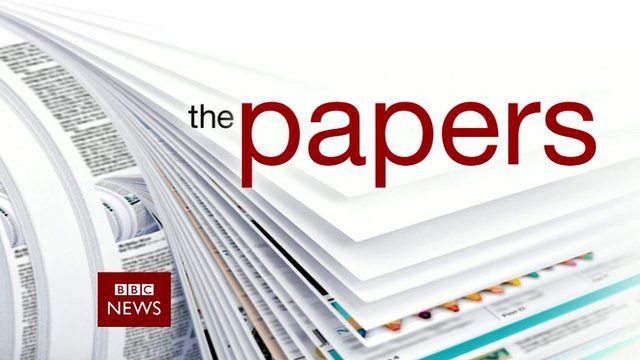 Video
The papers: Friday's front pages
The Sun's chief political correspondent Kevin Schofield and Daily Telegraph women's editor Emma Barnett joined the BBC News Channel to review Friday's papers.
They began by discussing the Daily Mirror's lead story, based on comments from Conservative peer Lord Fink that "everyone" avoids tax in some way.
The pair moved on to the Daily Mail's front page, which focuses on the financial affairs of Ed Miliband, who had accused Lord Fink of tax avoidance in the Commons. The paper says the Labour leader is also a "tax avoider" because his family used a "deed of variation" to divide ownership of their home. Mr Miliband says he avoided no tax as a result of the transaction.
The reviewers also discussed the i's front-page interview with Scottish National Party leader Nicola Sturgeon, who is to tour English cities to reassure voters south of the border about her party's motives.