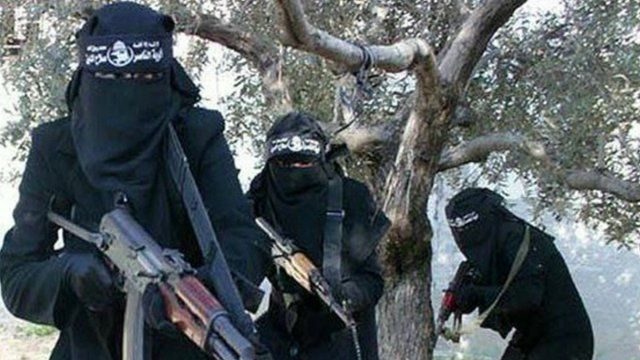 Video
Do teenage girls feel pressured by extremist groups?
For more than a week now, three British families have been trying to track down their teenage daughters who are believed to have gone to Syria to join up with jihadists from the militant group who call themselves Islamic State (IS).
The BBC understands that that they crossed into IS territory from Turkey several days ago with the help of people smugglers.
It is a case that has renewed questions about why western Muslims are attracted to their ideology and how well integrated they feel in Britain.
Alex Bushill reports on the pressures teenagers in London face to join groups like IS.
Go to next video: Missing girls cross Syria border