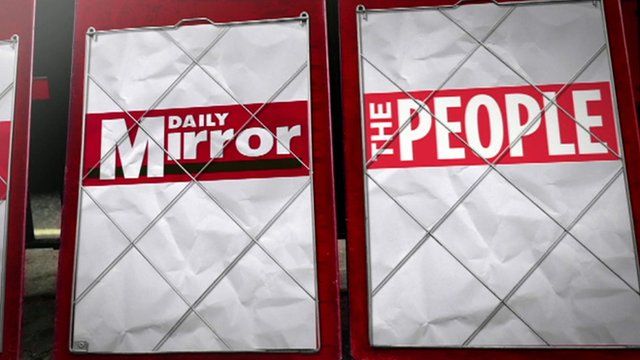 Video
Phone hacking at Mirror Group newspapers 'widespread'
Phone hacking was "rife" at Mirror Group Newspapers (MGN) from 1999 to 2006, a court has heard.
Counsel David Sherborne said the hacking was on an industrial scale and far larger than that which took place at the News of the World.
He said that journalists at the Daily Mirror, the Sunday Mirror and the People hacked phones on a daily basis.
The hearing at the High Court in London is considering cases brought by eight high-profile figures.
In MGN's written argument, Matthew Nicklin QC said it published a public apology to all hacking victims and its parent company Trinity Mirror had sent private letters of apology to the eight claimants.
David Sillito reports from the High Court.