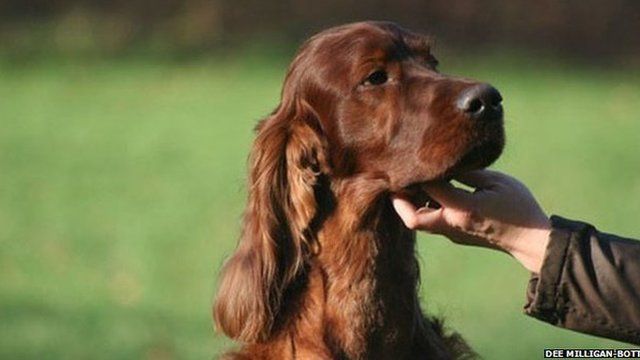 Video
Crufts death: Dog 'ate poisoned meat at Crufts'
An investigation has begun into the death of a prize-winning Irish setter, a day after being exhibited at Crufts.
Thendara Satisfaction, known as Jagger, died after leaving the Birmingham show. His owners say he ate poisoned beef.
Jeremy Bott, co-owner of Jagger, told BBC Radio 4's Today programme he did not believe it was a targeted attack, adding: "I would imagine it was somebody who has a grudge against dogs or the Crufts show."
Go to next video: Comforting dog up for Crufts' award