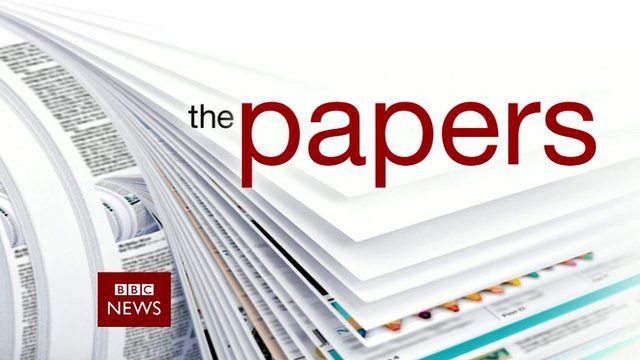 Video
The papers: Tuesday's front pages
Financial analyst Louise Cooper and Daily Express deputy editor Michael Booker joined the BBC News Channel to review Tuesday's papers.
They began by discussing the Daily Mail's front page, which quotes from a police watchdog report that says people with dementia are ending up in policy custody because care home staff cannot deal with them.
The pair then looked at the Times's take on the HM Inspectorate of Constabulary report, which says police are being called to intervene when parents cannot control unruly children.
They also examined the Daily Telegraph's lead, which reports claims from a former head of the Army that the UK can no longer defend itself against Russia's "interference in our airspace and offshore waters".