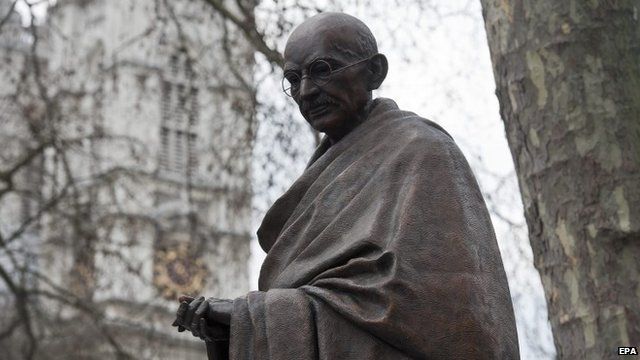 Video
Gandhi statue unveiled in Parliament Square, London
The grandson of the Indian independence campaigner Mahatma Gandhi has paid tribute to him at the unveiling of a new statue in London.
Bollywood icon Amitabh Bachchan and UK Prime Minister David Cameron were among those attending the ceremony in Parliament Square.
Gopal Gandhi said the UK was honouring his grandfather despite his opposition to its rule because his cause was "just" and the fairness of his campaign "set an all-time example."
Go to next video: Gandhi statue for Parliament Square