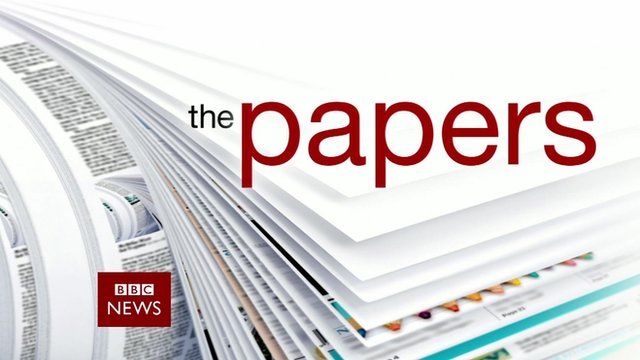 Video
The Papers: Monday's front pages
Pensions consultant Ros Altmann and Mihir Bose from London's Evening Standard reviewed the papers for the BBC News Channel.
They began by discussing the coverage in the Guardian and Times of the detention in Turkey of three British teenagers, who were reportedly on their way to join Islamic State militants.
A potential cut in business rates reported in the Daily Telegraph, and speculation in the papers over Tony Blair's role as Middle East peace envoy were also talking points.