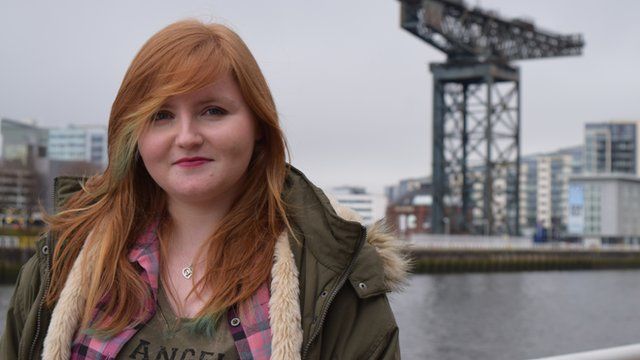 Video
Generation 2015 profiles: Rebecca Plenderleith
I'm almost 22 and live in Helensburgh. I'm an archaeology student in the process of starting my own company.
My political leanings would be left-wing but - at the time of writing - I'm an undecided voter. In considering the party I will vote for I have several boxes that need ticked.
Firstly, mental health. As a depression sufferer, mental health is something I am very passionate about, especially in adolescents.
Secondly, Trident and the Faslane naval base. Living in Helensburgh, it's essential to most residents and I would hate to see where I live become a ghost town.
Thirdly is animal welfare as I'm an animal lover and believe things like fox-hunting need to remain illegal and some politicians disagree with that.
Join the conversation with @BBCGen2015 and find out more at bbc.co.uk/generation2015
30 Mar 2015

From the section

UK
Go to next video: Generation 2015: Alasdair MacPhee