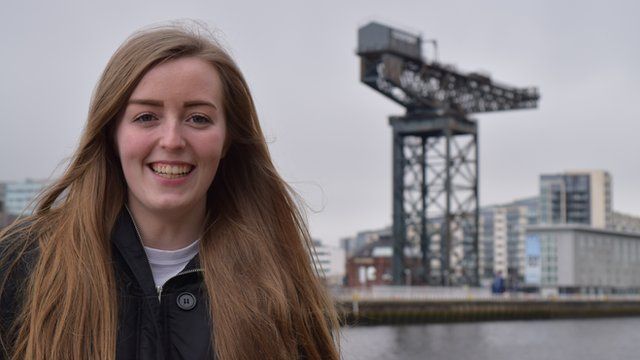 Video
Generation 2015 profiles: Zoe Mcintyre
I am an 18-year-old sixth year high school student who lives in Largs, a small seaside town about an hour from Glasgow.
As well as going to school, I work as a dispatch manager in my local printing company and as a paid carer for a girl my age who has autism.
I'm going to the University of Glasgow in September to study politics and public policy before hopefully going on to become a politician. I hope to positively make an impact on as many lives as possible, and to massively change to the current political system we have, especially on issues such as war and our electoral system.
Download Festival and going to the Edinburgh Fringe this year are two events that I'm really excited about, as I also love music and theatre.
Join the conversation with @BBCGen2015 and find out more at bbc.co.uk/generation2015
Go to next video: Generation 2015: Alasdair MacPhee