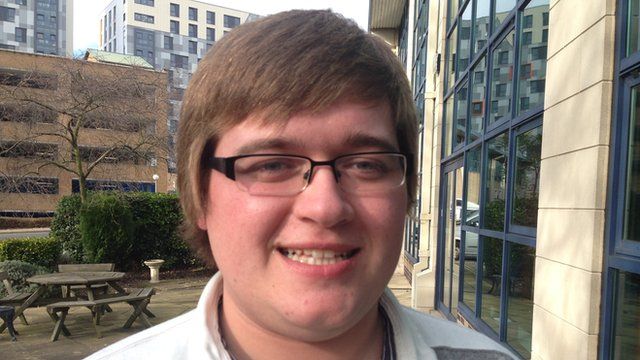 Video
Generation 2015 profiles: Benjamin Horgan
I am 23 and originally from London. I live and work in Bournemouth, having moved here to go to uni.
For the past year I have been a Community Life Champion at a local supermarket; my job is about getting out in the local community, helping to raise funds and awareness for charities, good causes and diverse groups. 
I believe in the right to vote and to be represented correctly by people who care.
I love my job but struggle in this economic climate to save for my future, so I am passionate about raising the tax threshold or increasing the minimum wage to the Living wage. 
I am by nature extremely enthusiastic and I can be opinionated but I am always open to another person's views.
I worry about average earners of my generation being able to thrive in future because of housing costs.