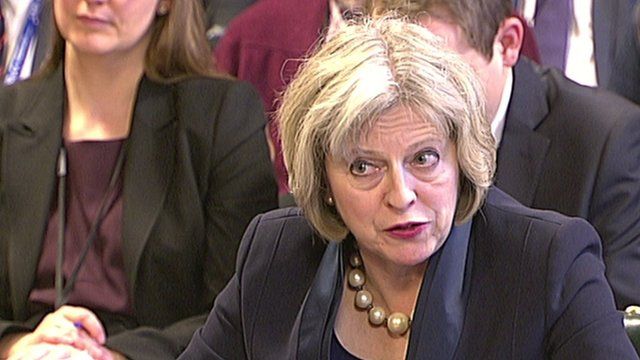 Video
May on historical abuse: Witnesses should come forward
The BBC has heard claims that an investigation which allegedly uncovered child abuse by the late Liberal MP, Cyril Smith, was scrapped just after he was arrested in 1981.
It is understood officers released him after a few hours and were then ordered to give up all their evidence.
Questioned by Keith Vaz, Theresa May said: "I would hope that anybody who has any information that relates to acts of child abuse would be willing to take that information to the inquiry and/or the police".
Meanwhile, two Labour MP have urged the prime minister to offer police and intelligence officers who give evidence on an alleged Westminster paedophile ring immunity from prosecution, as they may otherwise be reluctant to speak out.
Go to next video: Child abuse probe 'scrapped'