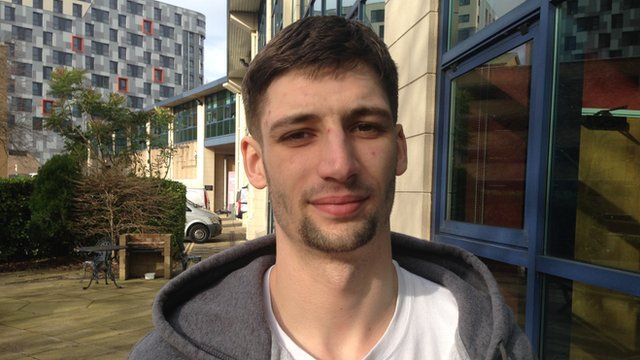 Video
Generation 2015 profiles: Rhys Aldous
I am 23 and I live in a small town outside of Portsmouth.
I have been with my partner for almost six years. She was recently diagnosed as a type 1 diabetic. We have a 3-year-old son, Charlie.
I am a very opinionated person and have many views but mainly I find immigration a big problem. Having an open door does not work and although the Conservatives are turning the economy around I feel the effects are only being felt in and around wealthy areas of London.
Low-income families are being shunned and pushed to the side and I believe that if we did not have an open door our resources would not be as strained as they are today and the NHS would then be able to deal with more British-born patients.
If we were to scrap the HS2 rail line, foreign aid and the EU, in a year, that is over £100bn saving which then can be invested back into communities, schools, emergency services and most importantly the NHS.
I can't understand how we can waste money like that when there are so many people in poverty in our own country.
Join the conversation with @BBCGen2015 and find out more at bbc.co.uk/generation2015
30 Mar 2015

From the section

UK