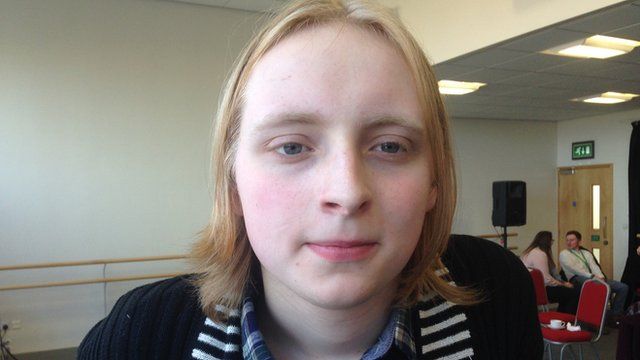 Video
Generation 2015 profiles: Liam Cook
I'm 18 years old and was born in South Africa, where I lived until I was about two. I then grew up in and around Leeds and Bradford.
Currently, I live in Hyde Park near Headingley with a flatmate and two snakes. I go to college in York, where I'm studying A-levels in politics, history and philosophy.
In September, I'm hoping to go to the University of Brighton to study philosophy. After that, I have no idea what my plans will be.
Since I was about 16, I've done stand-up comedy as a hobby, doing open spots around Yorkshire with varying levels of success. This year, I am hopefully taking a show up to the Edinburgh Fringe.
29 Mar 2015

From the section

UK