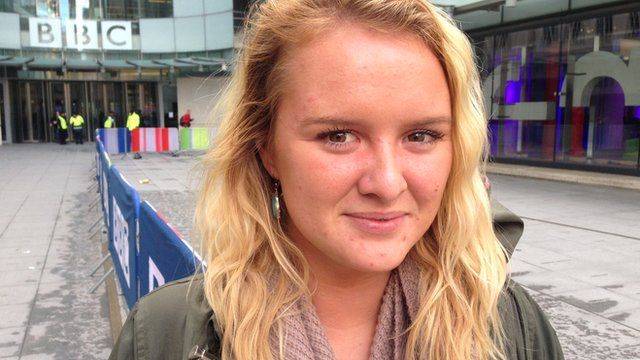 Video
Generation 2015 profiles: Imogen Reid
I'm a 20 year-old student at King's College London, reading French and German.
In order to support my studies (and keep up with London rent prices!) I have held a number of different work positions, from tour guide and translator to swimming instructor.
When not at university, I live in Nuneaton with my younger sister and parents. My mum and dad are both profoundly deaf, so I was lucky enough to learn sign language alongside English from an early age.
I feel strongly about the importance of disability rights and equal access for all. I am also interested in the UK's relationships with other countries around the world.
29 Mar 2015

From the section

UK