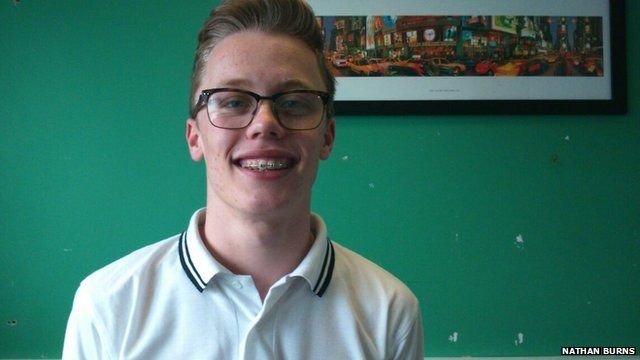 Video
Generation 2015 profiles: Nathan Burns
I'm 18 years old and live on Anglesey in North Wales.
I am actively involved in politics on a local and regional scale, as I believe it is important to make my voice heard.
I also believe it is important to speak up for our younger people, a group often neglected and forgotten in politics.
My main passion is education, due to the fact I am currently studying A-Levels and have been going through the university application system this year.
These experiences have made me care more about the direction education is heading and overall education policy. I believe my political beliefs have been influenced by my upbringing: I am from a single parent, working class household.
Join the conversation with @BBCGen2015 and find out more at bbc.co.uk/generation2015
Go to next video: Generation 2015: Aled Illtud Humphreys