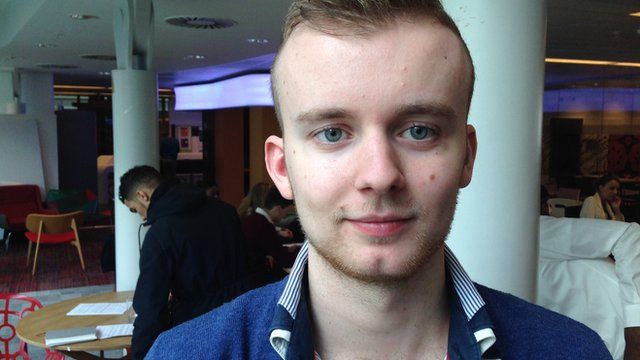 Video
Generation 2015 profiles: Danny Pawson
I like to focus on the business side of politics and how the government are supporting young people starting businesses like me.
I'd like to make sure the government keep initiatives like the Seed Enterprise Investment Scheme and start-up loans ,and bring in new schemes.
Another big subject for me is tax. Taxing people for working hard and earning more should be dealt with fairly and not just by taxing richer people more because they have more money.
This can act as a deterrent for people who want to work hard and earn money, which can lead to bigger problems like tax evasion.
Join the conversation with @BBCGen2015 and find out more at bbc.co.uk/generation2015
29 Mar 2015

From the section

UK