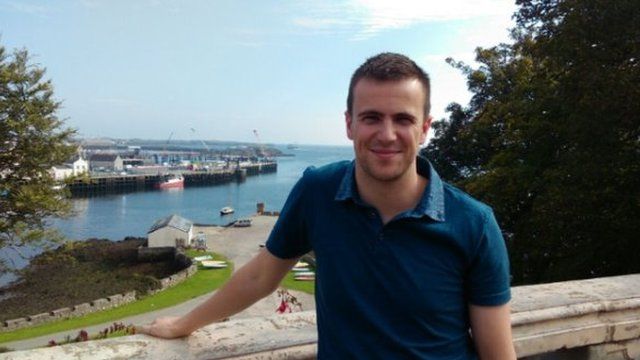 Video
Generation 2015 profiles: Alasdair MacPhee
I'm 22 and from Stornoway in the Western Isles. I am a final year civil engineering student at the University of Strathclyde in Glasgow.
I'm the second of five brothers, we're all football fans and support Manchester United. I also attempt to play central midfield for an amateur club here in Glasgow too. Still waiting for the call from Louis van Gaal. 
As a Christian, my faith forms the backbone of my world view and shapes who I am. 
I love a curry, a bit of Neil Young, 90's football on YouTube and living in Glasgow. 
Join the conversation with @BBCGen2015 and find out more at bbc.co.uk/generation2015
Go to next video: Generation 2015: Amie Robertson