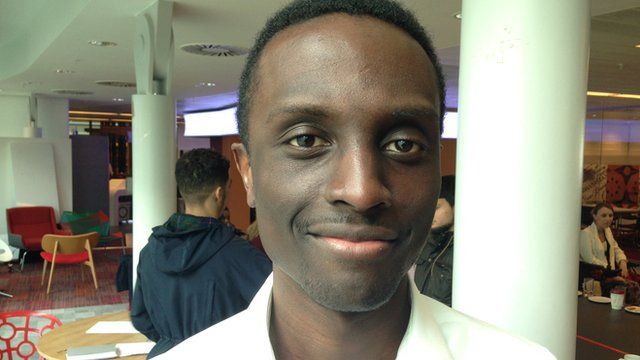 Video
Generation 2015 profiles: Kodjo Ampofo
I'm 23, and live with my parents in North London.
In terms of what matters to me the most, it would have to be the economy.
I believe that a strong, stable economy is a non-negotiable starting point. We need it to go on and improve areas like education and health.
With that in mind, I accept that we're doing relatively well in this country. It is hard to argue with some of the numbers.
There are, however, still groups in society that are broadly struggling - not least the youth.
Never mind home ownership, it's getting increasingly hard to get a foot on the jobs ladder.
We can't get too obsessive about reducing the national debt, at the expense of equipping the youth with the skills to go on and drive the country forward.
29 Mar 2015

From the section

UK