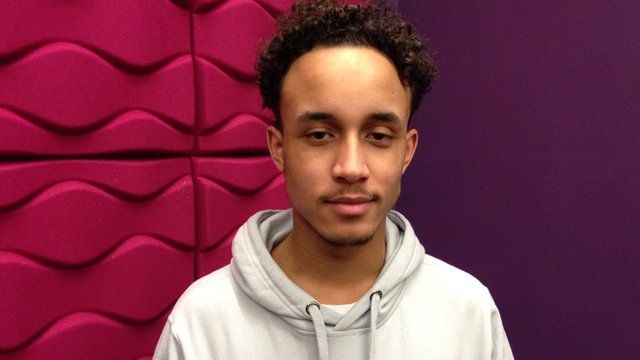 Video
Generation 2015 profiles: Ellis Ey-Thompson
I'm from South Liverpool, a place called Toxteth. I'm the youngest of my siblings but probably the most intellectual.
I've always found myself intrigued by politics because if people are controlling the country I live in, I want to know how they work and how they do it.
Self-education has been important in forming my opinions, as you are not taught about politics in school (which you should be) and you shouldn't just form your opinions based on other peoples.
To be honest, I have minimum trust in all parties. I feel as if they're all made to benefit the people at the top, however I'm still going to vote simply because I'd rather have a say in who's running my country than not at all.
Join the conversation with @BBCGen2015 and find out more at bbc.co.uk/generation2015
30 Mar 2015

From the section

UK