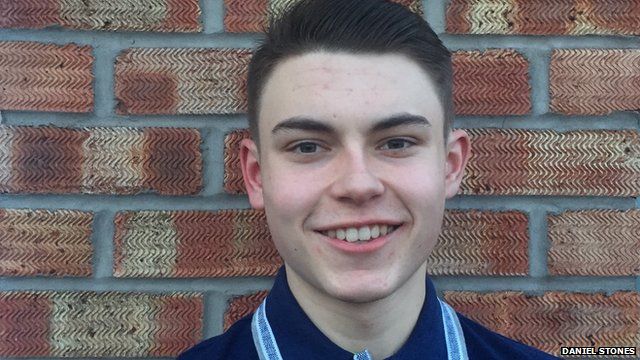 Video
Generation 2015 profiles: Daniel Stones
I'm 18 years old and from Coventry. I have just passed my second year of a three year apprenticeship as a service technician with Nissan.
I wanted to get involved in Generation 2015 because there is not enough encouragement for people of my age to vote. I want to feel part of shaping my future. I am undecided on who to vote for and one of my questions I want to pose to all parties is "why should I vote for you?"
I am passionate about apprenticeships. I think they should be promoted more in schools, as staying on at college or university isn't for everyone.
29 Mar 2015

From the section

UK