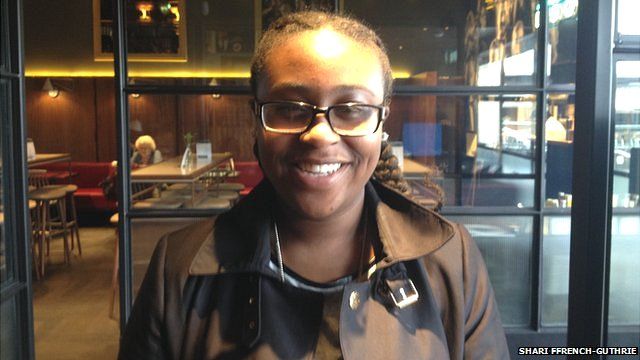 Video
Generation 2015 profiles: Shari Ffrench-Guthrie
I am 20-years-old, and a second year student of media and communications in Birmingham. My passions are filming and editing, and also listening to music.
I think having such a diverse friendship group from different classes and cultures has made me more open to other views which people could class as being challenging.
Living in such a diverse community as Birmingham has helped me have a broad view of life and those around me.  
Join the conversation with @BBCGen2015 and find out more at bbc.co.uk/generation2015