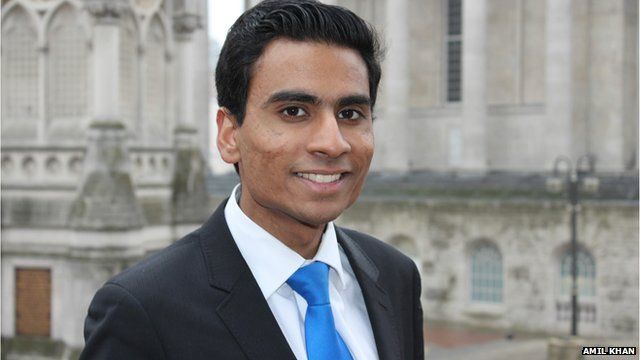 Video
Generation 2015 profiles: Amil Khan
I'm 23 and from Birmingham. I graduated with a degree in history and politics and was awarded a scholarship to complete the vocational stage required to become a barrister.
I devote a lot of my spare time to serving the community as a school governor at a special needs primary school, as well as volunteering with my local councillors, Victim Support and the Citizens Advice Bureau.
My background has had a significant impact in influencing my approach to life. I believe that it isn't where you come from that is important, but what you can contribute.
Affordable housing is my main concern as my generation faces an uphill struggle to get on to the housing ladder, and, consequently, we face the prospect of either having to remain at home for a longer period or pay rent at an extortionate cost. 
30 Mar 2015

From the section

UK