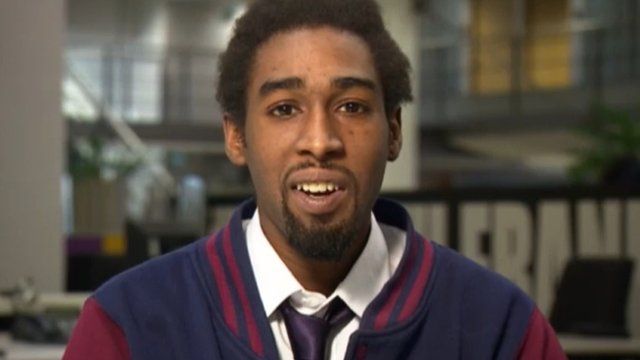 Video
Generation 2015 profiles: Dwayne Foster
I'm 24 and from Dudley, a town really affected by youth unemployment, scandal and racism. I'm a student on benefits having to live on a pittance compared to the wages of MPs.
I'm a member of the National Union of Students' further education committee and also an active member of my students union. I'm passionate about giving young people a voice.
We are a group of people who are always blamed for being disillusioned when politicians take no time to meet with the next generation or champion us to become future leaders. Instead, politicians argue amongst themselves like monkeys in a zoo.
It is time for change. It is time for politicians to be held accountable for their actions by their people and their country. It is time for the people to become shareholders of this country, not just statistics.
29 Mar 2015

From the section

UK