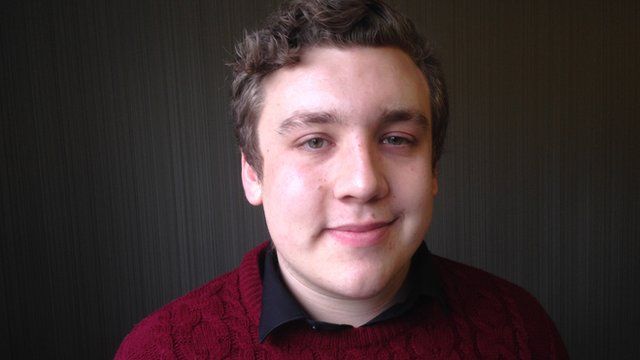 Video
Generation 2015 profiles: Jordan White
I'm 23-years-old from Coleraine, Northern Ireland but I live, work and study in Belfast. 
I am in my final year of studying Politics and my main interests are the European Union and Gender Identity and Sexual Orientation. 
I'm writing my thesis on gender identity and sexual orientation inequalities in Northern Irish education policy.
In my spare time I volunteer as Health Administrator at The Rainbow Project, the largest LGBT+ charity in Northern Ireland. 
When I graduate this year I plan to move on to study politics for my Master's degree.
Join the conversation with @BBCGen2015 and find out more at bbc.co.uk/generation2015
Go to next video: Generation 2015: Aine Mckibbin