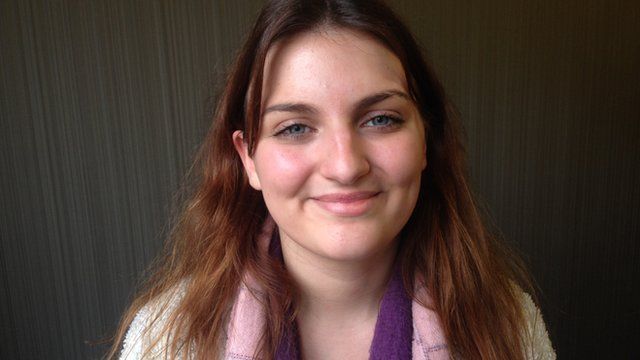 Video
Generation 2015 profiles: Aine Mckibbin
I'm 18, and from Newcastle, Northern Ireland.
I enjoy the same things most teenagers do; going out with friends, reading, watching trash TV, and keeping up-to-date with the news.
Growing up in Northern Ireland, it has been virtually impossible to shut out politics.
As a feminist, equality is very important to me, I don't judge anyone based on their creed, gender, race or sexuality.
Everyone is valuable in their own way and I feel we should accept everyone for who they are.
I try to stay true to myself and I'm not afraid to say what I think.
With regards to the UK, I am greatly concerned about a number of things, most importantly, healthcare, tuition fees and the chances of employment.
Join the conversation with @BBCGen2015 and find out more at bbc.co.uk/generation2015
As a student, the latter two are particularly relevant to me.
Go to next video: Generation 2015: Anthony Flynn