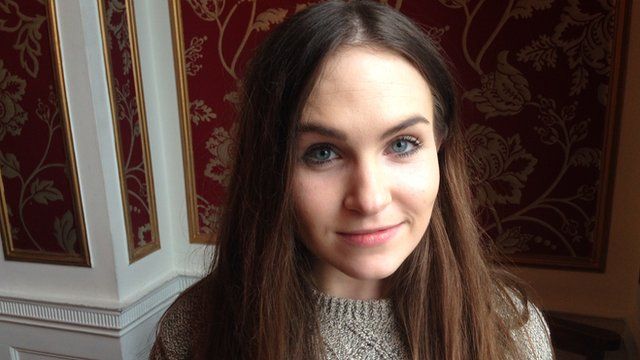 Video
Generation 2015 profiles: Jodie Lunnon
I'm 23 and from Bridgend, South Wales. I graduated from the University of Bristol with a law degree in 2013 and have since found it very difficult to find employment. I was unemployed for eight months after graduating.
I live with my boyfriend's parents. With the housing and graduate job markets as they are, I cannot foresee a time when we will be able to move out, let alone take our first step on the elusive 'housing ladder'.
Like a lot of young people, am disenfranchised and disengaged with politics and the political system.
As a result, I originally planned not to vote in the upcoming election. However, since becoming involved with Generation 2015 and engaging in political discussion with other young voters I would be more compelled to vote, or consider voting.
Join the conversation with @BBCGen2015 and find out more at bbc.co.uk/generation2015
30 Mar 2015

From the section

UK
Go to next video: Generation 2015: Aled Illtud Humphreys