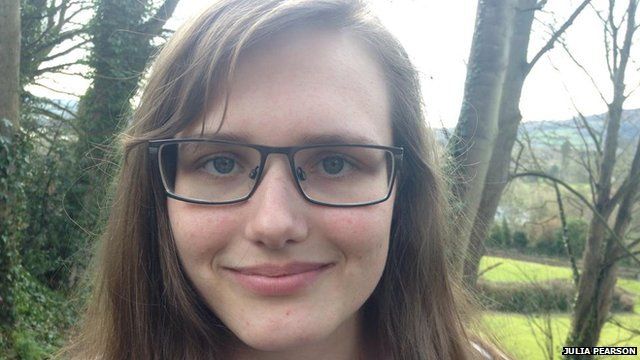 Video
Generation 2015 profiles: Julia Pearson
I'm an 18-year-old sixth form student from Newport, in South Wales. My political concerns vary across a broad spectrum, from social welfare to action against climate change.
I've written a dystopian young adult novel and am steadily accumulating rejection letters from literary agents. Despite the setbacks, I dream of becoming a published author someday.
At 18, I am currently in my last year of sixth form, and am studying history, geography and economics for A Level; I hope to study politics at university later this year.
Join the conversation with @BBCGen2015 and find out more at bbc.co.uk/generation2015
Go to next video: Generation 2015: Aled Illtud Humphreys